First Aid Kit On Board
It doesn't matter whether you're an experienced sailor or a rookie, an accident might occur. And when it does, it is not always easy to get help. Sometimes, the support you need is miles away. To protect yourself and others on board from severe accidents, you need to always have a First aid kit with you.
What Should I Pay Attention To?
The first thing you need to pay attention to when someone needs medical assistance is how you are assisting. Most likely, nobody on board has medical experience. This means that you need to follow all the instructions on the packages to the letter. If you have to give medicine to another person, check if the medication can be given in this particular situation and the possible side effects.
It would be best if you always bought a first aid kit that comes packaged with instructions on how to use it.
Where Can I Get The Kit From?
Safety kits can be found in several places. Usually, stores that are selling boat equipment are selling first aid kits too. This solution is the easiest because you can get everything you need in one place. Now, let's say you already have the first aid kit, and you used one or two items. Your goal is to restock only those now. You can buy them in any shop specialized in safety kits or order the necessary items online. Whatever choice you make, keep in mind that you need to have complete equipment on board, with all the instructions.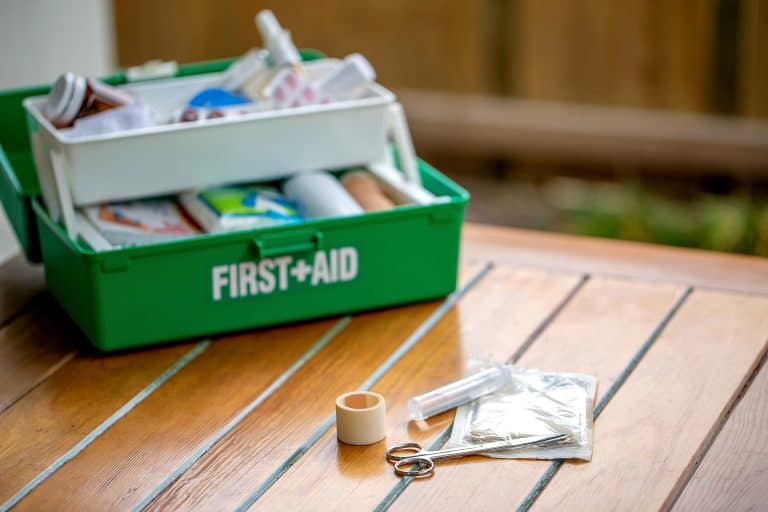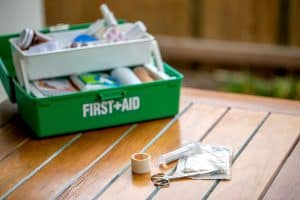 What Should My Kit Contain?
Depending on whether you are sailing in your area or going for longer trips, you might need different things in your safety kit.
For short distances, it's enough to have a basic package that includes:
Antiseptic wipes to clean wounds
First aid cream
Seasickness medicines
Bandages
Gauze pads
Medical adhesive tapes
Burn gel
Antibiotics
Pain killers and anti-inflammatory medicines
Scissors
Gloves
When providing help to someone, make sure that everything is sterilized and read all the packages' instructions.
Is There Anything Else I Should Do?
As a matter of fact, if you are a frequent sailor and you have enough time, you should attend the First Aid course. As dull as it sounds, this course can help you save someone's life. No matter how good your first aid kit is, if you do not know how to use it properly, it won't make a difference. For example, in some situations, if CPR is needed, this course can give you the necessary instructions on how to perform it.
The most common course is Red Cross First Aid, but you can attend any course covering the same topic. This course will give you information which you can use not just onboard, but anywhere you need to.
After you are fully equipped, you can sail peacefully. Good luck!