Embrace the spirit and culture of North Cyprus in our relaxing Hamam. Regarded for a thousand years as an effective way to relax, detox and refresh, the Karpaz Gate Marina Hotel's traditional bathhouse allows guests to enjoy an authentic experience in a clean, modern setting.

Open daily, from 10am to 8pm
Traditionally known as a place of public bathing associated with the culture of the Ottoman Empire, the Turkish Bath or Hamam focuses on water to create a relaxing, steamy atmosphere to cleanse the body and eliminate toxins.
Bathers often relax in a warm room before moving to a hotter room before splashing themselves with cold water. A full body wash and massage follows before a final period of refreshment in a cooling room. 
Benefits are said to include improved blood circulation and digestion, relief of muscle pain and reduction in stress levels, plus the treatment is also recommended for some skin conditions and to alleviate respiratory problems.

Single and Double
Treatment Rooms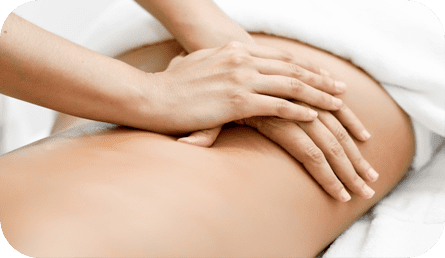 Light, gliding massage with oil and aromatherapy, to increase circulation and relax the entire body.
This Massage is given on a heated massage table, and is designed to relieve stress and tension. Suitable for all ages.

60 min. or 90 min.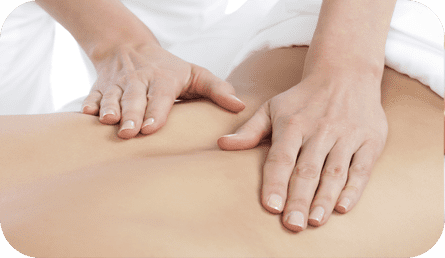 For relief from aches and tight muscles due to work or working out,
this Massage is given on a heated massage table, and is customised specifically to you. 

60 min. or 90 min.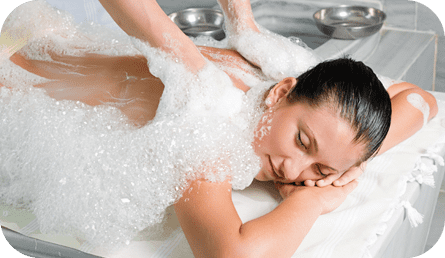 Inspired by traditional Mediterranean and Eastern bathing culture, this cleansing, purifying and nourishing body ritual encourages a sense of well-being and vitality.

45 min. 60 min. or 90 min.